Chairman of the State Duma of the Russian Federation: Moldovan wines may take the place of Georgian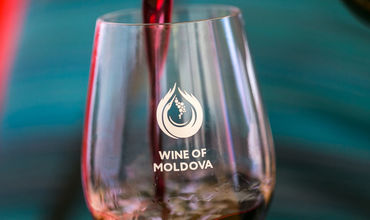 Moldovan, Crimean and Krasnodar wines can fill a vacant niche on the Russian market in case of a ban on Georgian wines.
According to the Russian media, this opinion was voiced by the Chairman of the State Duma of the Russian Federation Vyacheslav Volodin, reports Noi.md
"We now have great wines in Russia, I recommend you. When we were accustomed to Georgian wines, and this was the time of the Soviet Union, our wines were not, because everyone was cut down, including because it created the conditions for Georgian wines. And today we have good Krasnodar, Crimean wines, and they compete with European wines. Georgian wines do not reach this standard any longer, "said Vyacheslav Volodin.
According to him, the conversation about Georgian wines is an excursion into the past.
"And now time has changed. We have the best wine producers in Russia. They do a lot for quality to be very high. Therefore, when we talk about competition, Georgian wines compete only with price. As for quality, it has fallen very much and does not reach the standards that exist today, let's say in the Crimea and the Krasnodar Territory, "the speaker of the lower house of parliament added.
He also added that Moldova could have expanded the offer of wines. Vyacheslav Volodin called for "not to sigh about the past."
"As for the interests of the state, the people of the country and wine should not be put on the same level. We believe that it is possible to donate wine in order to have respect for our country, our citizens, "the speaker of the lower house of the Russian parliament summed up.
Earlier, the State Duma of Russia adopted a statement on possible economic measures in connection with anti-Russian provocations in Georgia. The document is a proposal to the government to prepare relevant initiatives and submit them to the president. The deputies themselves and the speaker of the lower house of parliament proposed to ban the supply of Georgian wine and mineral water. In addition, the possibility of a ban on remittances to Georgia was considered.
It should be noted that earlier the chairman of the Moldovan parliament Zinaida Greceanii stated that Moldova is ready to increase the supply of wine to Russia in case of restrictions imposed on Georgian products.
"Of course, we are ready. We have a big reserve when we can supply more of our products," the chairman of the Moldovan parliament explained to Interfax. She noted that Moldovan wine products are of high quality.