The Barakoni label
Creators move away from wine-cliched solutions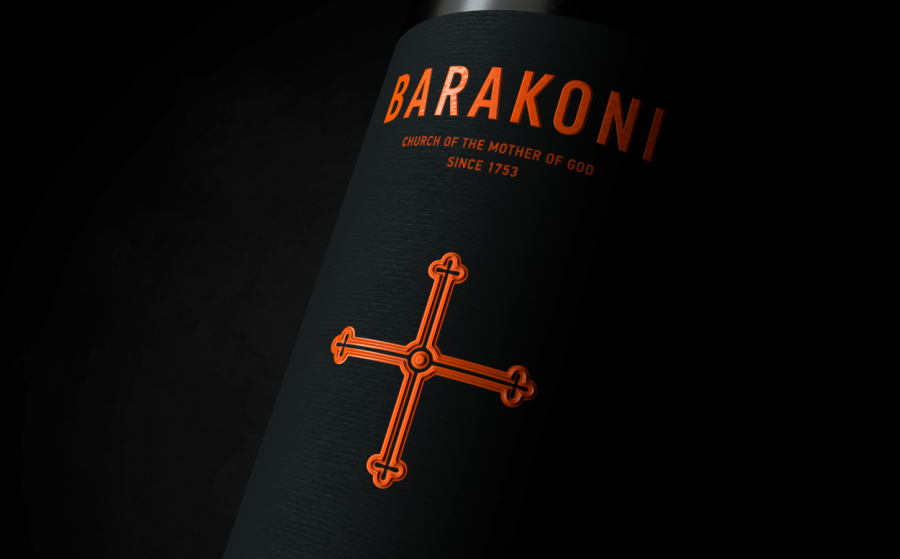 Church of Our Lady of Barakoni – a monument of Georgian medieval architecture. The church is built on a slope near the Rioni River, where local monks have been growing grapes for several centuries, making wine from it. The rector of the temple organized the release of a premium line of wines. The agency's task was to reflect the atmosphere of the sacred place in the design and tell the story of the drink.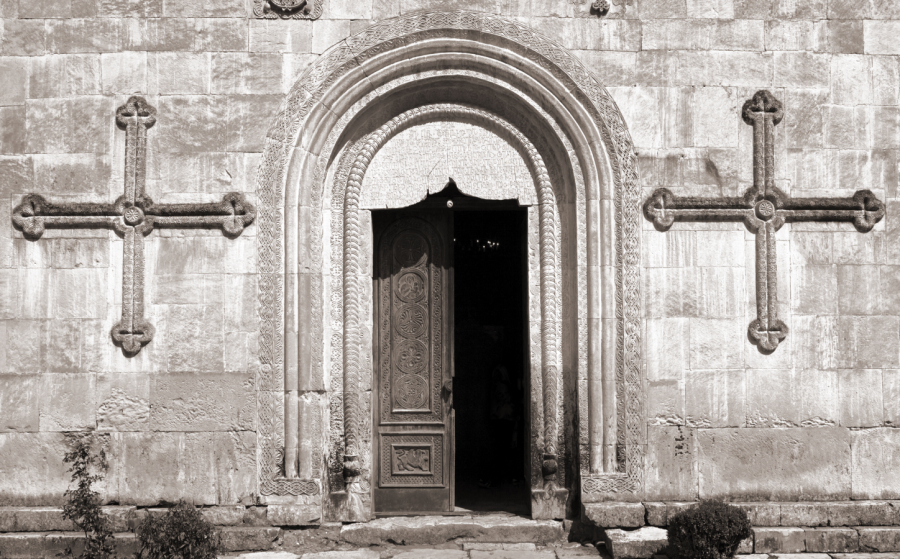 Barakoni ripens in qvevri – large clay jugs. They are buried in the ground and laid inside the unpeeled grapes. The wine is infused with pulp – grape skin and seeds – acquiring a more harmonious structure and delicate aroma.
It was important for the agency to convey the correct associations with the monastery wine in the design, emphasize the premium product and not go into the stereotypes of Georgian wines.
The label was made circular: in order to show the origin of the wine on one side and to talk about how it is made on the other. The minimalist design reflects the asceticism of the monks and focuses on the symbol of the sacred place – the cross, which is carved on the walls of the temple.
The other side of the label unfolds the story, telling about the church vineyard, the taste of wine and the peculiarities of its manufacture in qvevri. Orange color emphasizes the uniqueness of the product, rhyming with the color of the clay jug and the warmth of Georgian hospitality.
The Barakoni label is one-piece, it does not have standard front and back parts. They are equal in importance. Details of an interesting story – about the temple, wine, Georgia and qvevri – are consistently revealed to the buyer, who picks up a bottle of Barakoni wine.